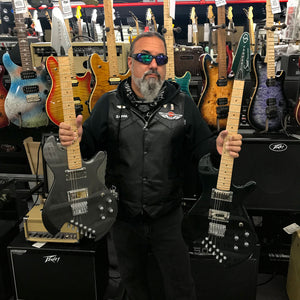 About The Owner
 All Music Inc, in Plainview, NY, was started back in 1984.
We have served the music community, and worldwide on Ebay & Reverb (16,000+ positive feedbacks), for over 3 decades and has continued to evolve since it's inception. Guy Brogna was a touring musician with the bands Ludichrist and Scatterbrain and made a deal to thank ALL MUSIC on the bands records in exchange for having his bass guitars set up for recording and touring.
Guy is now off the road and was approached to join the business. In 2001, Guy took over the business and continues to run and grow the business throughout even more changes to the musical landscape.