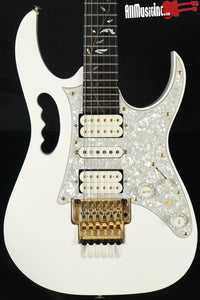 All Music Inc. Steve Vai Owned Guitars and Amplifiers
The Vai family are personal friends with the owner of All Music Inc.
We were recently given the opportunity to sell some of
Steve Vai
's personal instruments and amplifiers for the family.
Some very excited pieces are available, including Steve's Long Island practice rig, including his Ibanez JEM, an Ibanez RG, a one-of-a-kind Joe Despagni JEM swirl mini electric, and Carvin amps.
This is an exciting opportunity to add some of Vai' mojo to your collection.
---