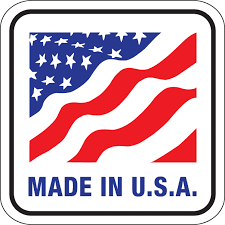 Does "Made In USA" make a difference anymore?
If we take a look at the guitar market in 2020, it's easy to see that a player's options are essentially limitless when trying to choose a new instrument. When making that decision many look at brand, price, feel sound, and a host of other specs. If we could jump back in time to the "golden era" of guitar making, a common thread between major brands like Fender, Martin, Gibson and Gretsch was that all of their guitars were proudly made on U.S. soil. It seems to me after years of working in music retail, that one of the most common questions customers continue to ask when considering a pricey new axe is, "is it made in America?"
The reality these days, especially in the guitar market, is that the majority of guitars for sale across nearly every price range are made somewhere other than the U.S. Whether it be Japan, Korea, China, Indonesia or elsewhere, these countries produce the majority of guitars that are bought across every market worldwide, and there's a good reason for it! The reality is that with today's manufacturing capabilities, guitars of exceptional quality are being produced all over the world, and they're being made at lower and lower prices. A few prime examples of this would be the SE line from Paul Reed Smith or the Charvel Pro-Mod Series. With most these respective lines clocking in at under $1000, they provide a value that American made instruments just cannot compete with.
Now, don't get me wrong, I'm not saying that guitars made in America aren't great instruments, I personally own a custom shop Gibson Les Paul and I love it to pieces, and here at all music we stock a plethora of USA made fenders, but not everyone wants to or is able to drop down a few months' rent on a new axe. So next time you're in the market for a guitar, come down to All Music and try a little bit of everything!
#guitar #Guitars #Bass #musician #USA #Import #quality #Gibson #Fender #Ibanez #ESP #MadeInUSA
---