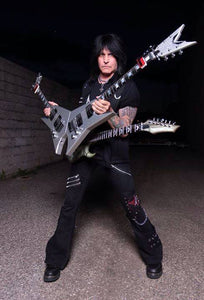 Michael Angelo Batio Clinic @ All Music Inc Sat Oct 27th from 6pm-8pm
This will be the 3rd time we at All Music have been gifted with a visit from Michael Batio.
Batio is one of the most technically savvy players on the scene- his instructional video in the early 90's immediately sent me and my friends back to our practice rooms.
His clinics are always laid back and informative- a very good time with a great player.
#MichaelBatio #MichaelAngeloBatio #Batio #Nitro #GuitarClinic #Clinic #ElectricGuitar #Guitar #ElectricGuitars #Guitars #Shred #ShredGuitar #ShredGuitars
---