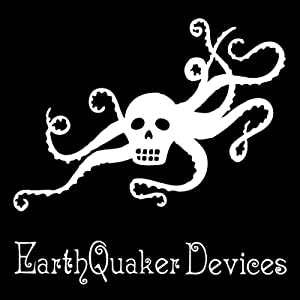 Earthquaker Devices Guitar and Bass Effect Pedals
EarthQuaker Devices
is a company that specializes in producing high-quality effect pedals for guitarists and bassists.
They are known for their innovative designs and unique sounds, and have gained a reputation as one of the leading manufacturers in the industry.
One of their most popular pedals is the "Hoof" a pedal that delivers a thick, warm, and fuzzy tone that is perfect for heavy riffs and solos.
The Hoof Fuzz features a germanium/silicon hybrid circuit that can be tweaked to deliver a range of sounds, from smooth and creamy to thick and aggressive.
Another popular pedal from EarthQuaker Devices is the "Dispatch Master", a reverb and delay pedal that can be used to create lush, atmospheric sounds.
The Dispatch Master features controls for delay time, feedback, reverb level, and delay level, allowing guitarists to create a range of sounds that can be used in any style of music.
For bassists, EarthQuaker Devices offers the "Data Corrupter", a pedal that creates a range of glitchy, robotic sounds that can be used to create unique bass lines.
The Data Corrupter features controls for master volume, frequency modulation, and subharmonic, allowing bassists to create sounds that are not typically heard in traditional bass music.
In addition to these pedals, EarthQuaker Devices offers a wide range of other effects pedals, including chorus, phaser, and overdrive pedals.
All of their pedals are handmade in the USA using high-quality components, ensuring that they are built to last and deliver excellent sound quality.
In conclusion, EarthQuaker Devices is a company that produces some of the best effect pedals on the market. Whether you are a guitarist or a bassist, their pedals are worth considering if you are looking to add some unique sounds to your music.
With their innovative designs and high-quality components, EarthQuaker Devices is a brand that you can trust to deliver excellent sound quality and reliability.
---